I started to play Lineage 2 Revolution, probably about 2 weeks ago. I got caught in the simplicity of the controls and the familiarity of the MMO type game.
Lineage is a standard Mobile MMO RPG, it has all the characteristics of a PC MMO, executed flawless in Mobile form.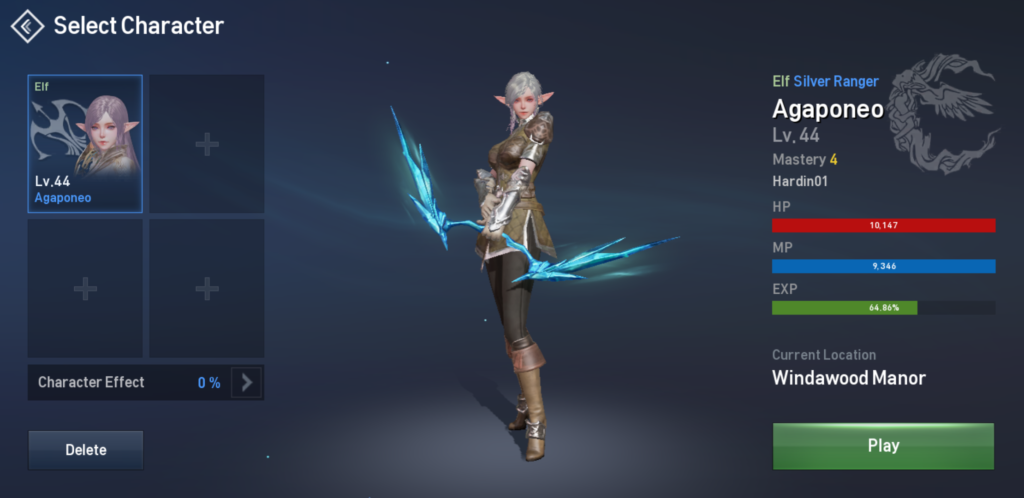 Always when I play (played) and MMO, my main characters were Healer type and Archer type.
Currently I'm playing an Elf – Silver Ranger (Archer type), lvl 44 (searching for a decent clan) in the Italian server "Hardin01" (Not fully Italian, since I'm finding many people from other countries).