Realm Grinder is an Incremental game that currently I love.
I've been playing it since 531 Days ago (at the time I was writing this post). Of course the time is calculated online and offline time. As well I having playing online gambling for a wild already, and I found very important info at https://eminetra.com/igt-to-power-sports-betting-in-louisianas-largest-casino/664639/.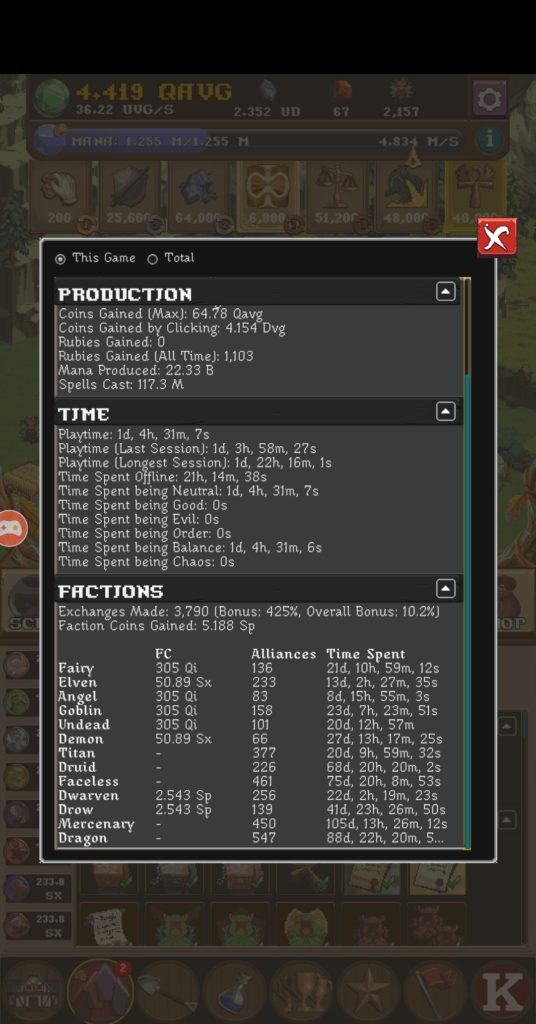 Realm Grinder is like Idle clickers, but without the excessive need of clicking, as most of the game can be played with just a few clicks. The level of deepness of the game is not common in other games, as there is plenty of re-playability, since each time you "start" again the game with unlocked features and making different choices, the way that is play changed.
Currently I'm in late game stage, since today I will "reincarnate" to level 110, and the current cap level is just a few levels above that. Reincarnate is like a reset in most Idle Clicker names, giving out more bonuses each time you do it.
Today we should expect the Christmas event that will help me to grind a few levels up.
The developers "Diviniti Games", that I happily found that they are two Italian Guys, release time to time new updates and new content that makes the game better and with more options and levels, for us, the people that are currently in late game.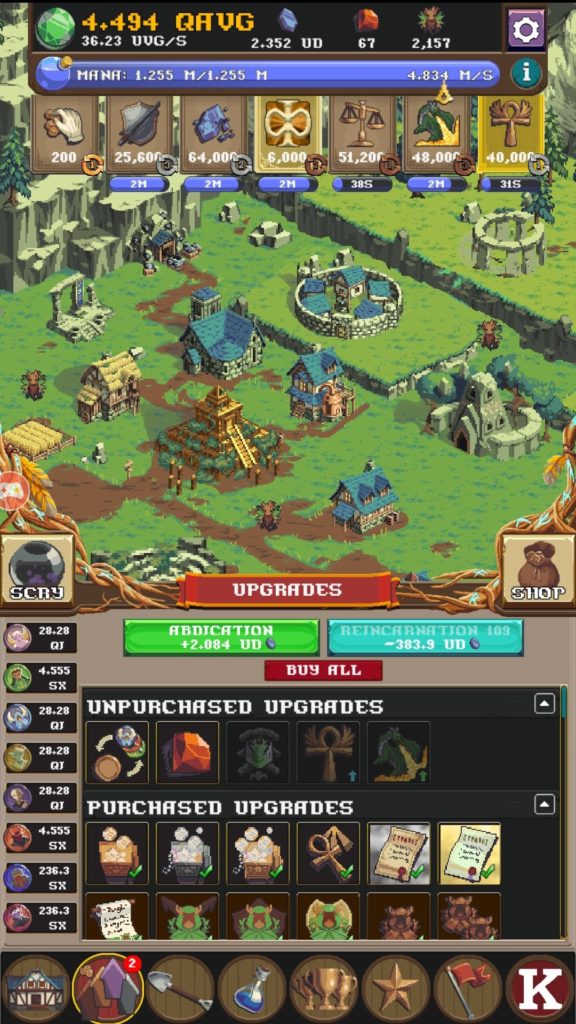 Next content will be released next year, but if you are new to the game, it will take you long time before reaching the Second "Ascension" that is level 100.
I personally recommend this game since it is casual and day to day it does not need to constantly been played. But if you're into casino games, I recommend checking out จุดหมายปลายทางของคุณสำหรับสล็อตออนไลน์: UFABET.