Hello all, with the game"The Walking Death: Our World" just out, I've been playing it since the beginning. At the moment there is not much information regarding it, so I wanted to make a list of Tips to help anyone that is playing it, as well I recommend check the info from https://www.thepinnaclelist.com/articles/top-ten-new-us-online-casino-operators/ to start to win money at the same time that you play video games.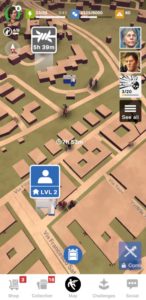 Currently I'm level 9
I'm in a group that is very active and we focus on completing challenges together.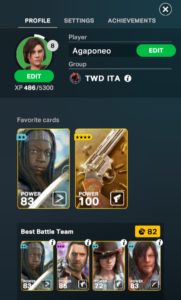 I recommend anyone to read the FAQs as there is plenty of information regarding the game inside there. It's decently comprehensive. The game is using the universe of "The Walking Death" and it feels really nice playing it.
We're only on Bronze II but progressing quickly
Get in an Active Group as soon as you can, there are nice rewards in cards and coins from the Weekly Challenges.

Try always to return 5 survivors to any safe house at a time to receive better cards.

There's second yellow indicator shown in the top left corner of some cards. This indicates that the card can be used to help complete a Group challenge. Pick one of those if you want to help your Group complete the Group Board to win extra rewards!

Any Legendary are really strong out-of-the-box, Legendary character you can get and if you get them I would highly recommend upgrading him right-off-the-bat. they are slightly OP.

Infestations and raider outpost battles are your best bet for getting lots of cards with good levels quickly.

If a card is strong against the walkers for that mission then you'll see a yellow arrow indicating that above the weapon type icon on a card.

Don't get too attached to a hero. Use their strong against to your advantage.

If you use AR, share it once a day, you will receive 100 coins. (you can share it anywhere, not necessarily on social media)

Don't be stingy with health packs and grenades…. if you need to use them just use them. You can always go for a lap around the block and fill them back up pretty easily.

If you're trying to collect survivors, GO FOR THE LOW LEVEL ONES. If you try to collect survivors from high level encounters, you run the risk of your helper character and yourself being overrun by zombies , even with high level weapons.

Gold should be spent on packs.

Upgrading common cards will net you the highest XP/coin cost later on. Once a card costs about 500 coins you'll start getting high xp for upgrading them.